Swampwater Secret Santa



Era

Date

Location

Organizers
"
"Tim_Pancake has organised a secret santa! (fully endorsed by Acey). Check the community board."
"

The Swampwater Secret Santa was an event organized by Pancake and Acey during Dragonhollow's Second Era.
Description
---
Smitten: so we just put random gifts
Smitten: and you mix them up
Acey: yep
Acey: the gifts are randomly distributed by me
Smitten: what if we want to specify who it gets gifted to
Acey: nope
Acey: I'm not santa xD

"

—

Acey

explains how it works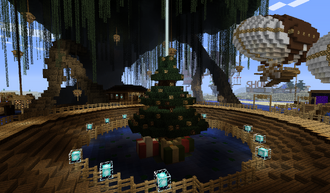 Participants dropped off random gifts at Swampwater's Town Hall, then signed a book that listed their name and what they gifted.
During the Swampwater Christmas Party, Acey anonymously distributed the presents to the participants based on the size of their contribution. Those who could not attend had their gifts placed in a single chest inside their home.
No one other than her, whether gifter or giftee, knew the identities of those that provided their gifts.
History
---
Smitten: secret santa is fun, until they decide to let everyone know who their santa is
Smitten: especially when you gave someone undies

"

—

Smitten

harbors doubt on Santa's secrecy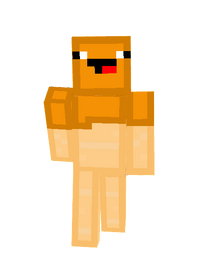 Pancake first proposed and in turn organized the event in the weeks leading up to Acey's Christmas Party, explaining how it worked on the Swampwater Community Board. Though separate from the Christmas Wishlist, it ran concurrently and some participated in both events.
On 2E:59, dropboxes were established at Town Hall and the Herald announced that participants could begin leaving their gifts.
At least eighteen residents joined the Secret Santa, donating an assortment of items such as mycelium, mossy cobblestone, diamond, and fireworks. Among the gifts given were the books Word Play and Captain's Log.
The event ended on 2E:67 when Acey handed out the presents to their recipients during the Christmas Party.
Participants
---
Acey: Oh are you guys doing the secret santa thing?
Tox: I don't see why not
Smitten: "secret lol"
Smitten: THERE IS NO SECRET
Smitten: THE GOVERNMENT KNOWS EVERYTHING

"

—

Acey

recruits for the Secret Santa
---
Community content is available under
CC-BY-SA
unless otherwise noted.