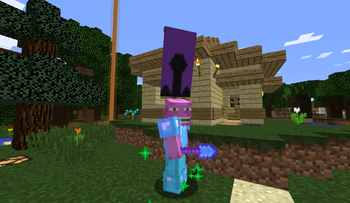 "

Tox

: I love the bannerhat
Panda: Thanks.
"

A bannerhat was a banner worn as a hat.
Only available to veterans, the bannerhat was sometimes used as an identifier, to display personal or faction sigils, or as a fashion statement.
The look was popularized by Boo and Sharkberries at the First Eastbrook Races.
Gallery
---
"Nice clan pride bannerhat."
---